This post may contain affiliate links which means I earn a small commission if you decide to use my links. Disclosure here.
I am a huge fan of open-ended play and toys. I absolutely love the fact that they grow with your child and the play possibilities are endless. Whenever I have the occasion, I recommend them to all my mom friends.
Ever heard of open-ended toys? What does it mean? Looking for ideas of open-ended toys or resources? If the answer is "yes" keep on reading to find out.
What is open-ended play?
If you ask me, the open-ended play has been on earth since forever. I am pretty sure our parents, grandparents, great grandparents, and all our ancestors knew about it. I think it's just a fancy name.
This type of play allows your child to explore and to express their creativity freely without any limitations.
That's exactly what we, humans did in the past. There were no fancy toys, nor money to buy them. So we (our parents especially) had to get creative and use existing resources to create our own toys or play with different materials and tools and use our imagination for pretend-play.
I can still hear my mom saying that she used to build dolls out of unused clothes…
By the looks of it, we are going back in time. More and more parents prefer Montessori activities, open-ended play, household items, or even recycled materials as entertainment for the little ones.
It's fascinating how there are no rules to follow, no expectations, no right or wrong way to play, and most importantly, no pressure. Unlike closed-ended toys, activities, or materials that already have a clear outcome.
Children have the capability and the possibility to make their own decisions and fully engage their imagination while playing.
Here are some open-ended materials that can help your child play freely and without any boundaries:
card boxes
clay
sand
water
fabrics
building blocks or bricks
paper
paint
wood
loose parts
Remember that these toys don't have to be wooden. The idea is that you have endless possibilities to play with certain toys and that's what makes it open-ended.
Useful Resource – The Power of Open-Ended Materials
---
Why is open-ended play important for your child?
One of the main benefits of open-ended play is development. Meaning that through open-ended play your child will learn how to solve and make certain decisions on their own. This is crucial for them later on in life as teenagers and adults.
If you'd like to do some more research about the stages of intellectual development from infancy through adulthood, follow this link.
Here's a list of all the benefits:
imagination – creativity, and intelligence build the ability to think symbolically and abstractly.
role-play – will develop social and emotional skills
empathy
cooperation
problem-solving
leadership abilities
cognitive skills – memory, cognitive flexibility, and self-regulation. Which is the capacity to regulate feelings and behavior, to withstand impulses, and to exercise self-control and discipline
variety of ideas when using certain materials
---
22 Best Open-Ended Toys That Kids Will Love
magnetic tiles
lego (Duplo or the regular one)
Grimm's Rainbow Stacker
loose pieces (good for counting)
wooden blocks
train tracks
animals
shape sorter
cars and trucks
rings
threading beads
art supplies such as play dough, paint, markers, pencils, kinetic sand
puzzles such as letters, numbers, foam, animals, floor puzzles
play kits for pretend play (doctor kit, vet kit, play kitchen, etc)
magnifying glass for activities
books
play cards
trampoline
balance board
bike
tippee tent
marble runs
---
Here are some of our favorite open-ended play toys
Magnetic Tiles
My son adores magnetic tiles, they are so entertaining and versatile that you can literally do anything with them. We like to build various cars, buses, but you can also use them for building houses or castles, farms and so much more.
---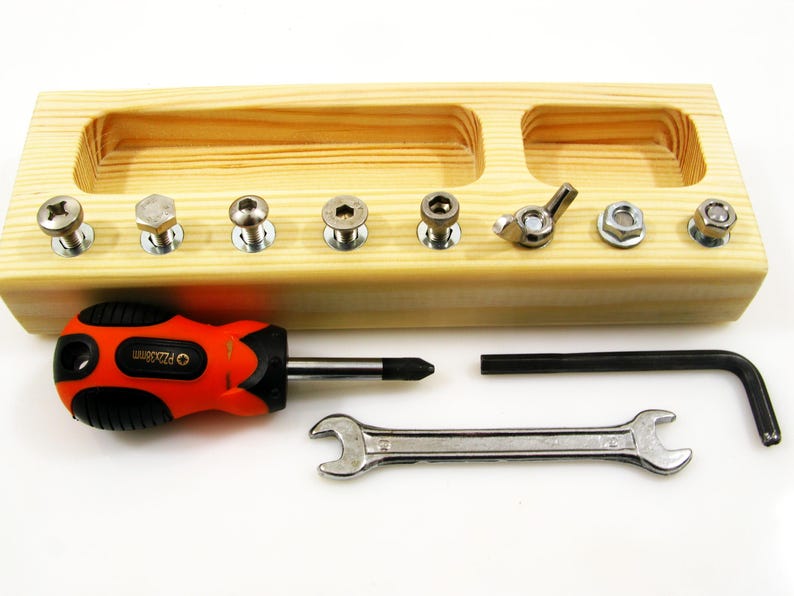 Montessori Screwdriver Board
This is a great board to keep any toddler, especially boys, busy for hours. They learn how to manipulate certain tools and they develop their motoric skills by handling all those little screws.
Please be careful and don't leave your child unattended while playing with this board. There are lots of choking hazards around.
---
---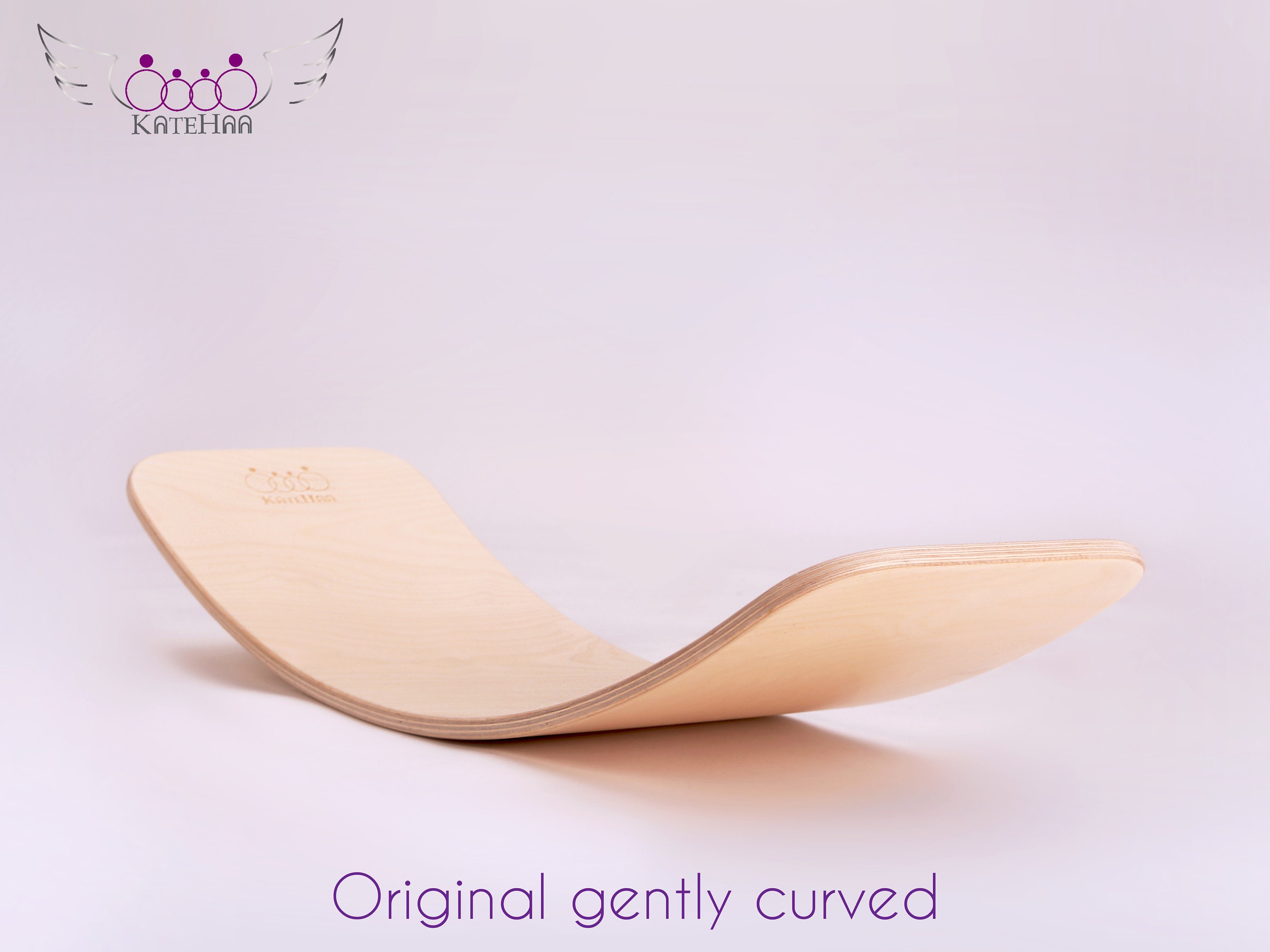 Curved Wooden Balance Board
Balance boards are a great example of open-ended toys that will grow with your child. In those early ages, it will act as a ramp for cars for example. Later on, your child can use it for different balancing and movement activities.
---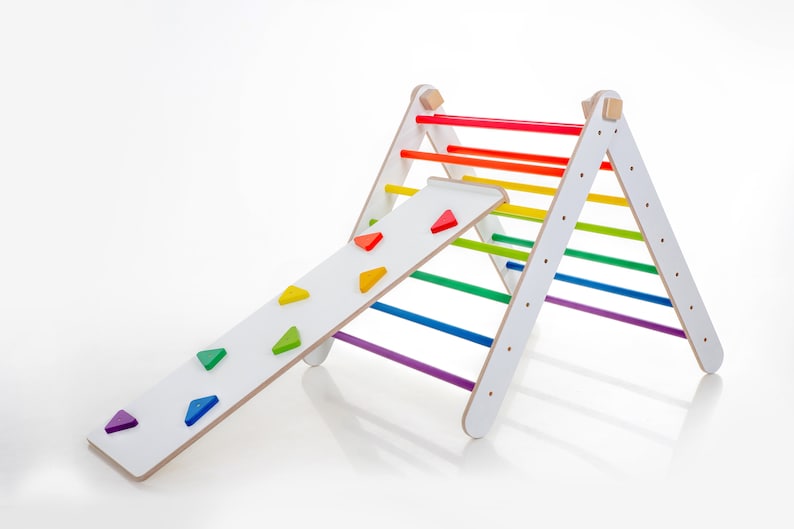 Foldable Pikler Triangle with Ramp
Also known as toddler gym, this foldable pikler is perfect for motor skills development. It involves climbing, pulling up, sliding, balance and many others.
Besides being super fun, it's also great for self-confidence, concentration, achievement and many others.
---
You might also like: 64 Best Boy Toys for 1 Year Old + Types of Play
---
Wooden Peg People
Normally peg people are versatile and can be used for different toddler activities.
I used to make our own just because I love creating things with my hands plus some of my friends told me I should start selling them. That's how my new shop came to life.
Play Learn Pegs is a mixture of educational wooden pieces and fun characters such as princesses, unicorns, dwarfs, and more. You'll also find personalized peg people, just like you see in this image which will help any child read and spell their name.
Be aware! You can easily get addicted to them! They are so cute.
---
---
Related: Best Resources for learning the Alphabet for Toddlers
---
---
Animals
I absolutely love how realistic these animals are!
Your child learns animals, colors, shapes while playing.
These are great for older kids because you can re-create certain landscapes or a tiny world using this set.
You can even use them in my Activity Sheet I created. Download them here!
---
---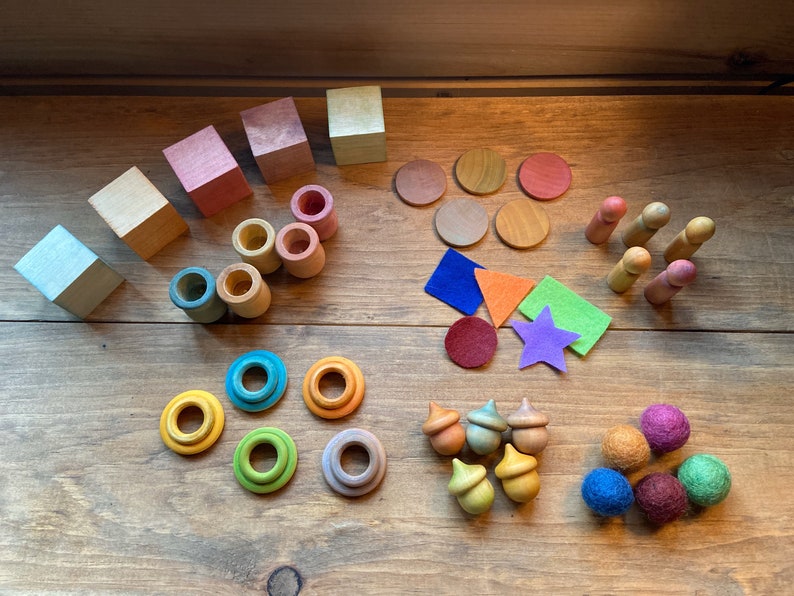 Loose Parts Set
Loose parts are the perfect example of open-ended play. Therefore introducing loose parts in your child's life is essential to feed their imagination. This will "push" them to think and create freely without any rules or boundaries.
Loose parts are everywhere: nature, kitchen, packaging, outdoors and lots more.
Read more to learn more about the importance of loose parts play.
---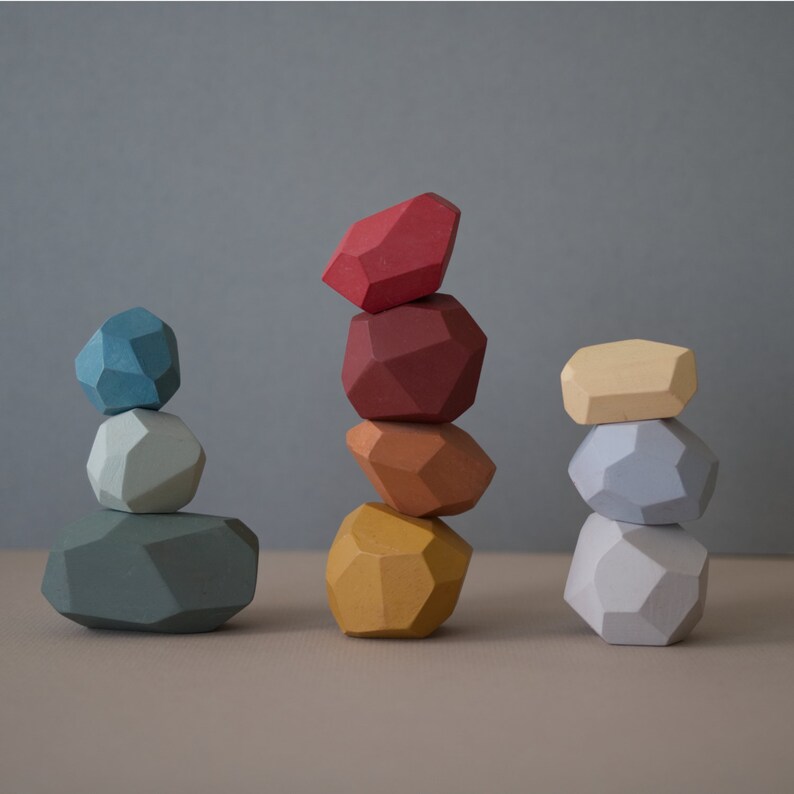 Balancing Stones
Inspired by a Japanese game called Tumi-Ishi, it's all about balance! The game teaches about patience, sense of balance, hand-eye coordination, logic, observation, and perseverance.
That's exactly why more and more parents introduce the game to toddlers and children.
Your child can stack, build or balance the stones.
---
Shape Sorter Cubes
I wanted to add this one here because you can re-use the shapes.
Your child can build towers with them, put them side by side, or do activity sheets as I created for my son. You can download them for free here.
---
Train Tracks
These are another favorite of ours. We absolutely love building miniature cities, train stations, zoos, and much more.
We purchased the trains and the tracks separately. I belive it's a very good investment, and it's that type of toy that any child will like – no matter their gender.
---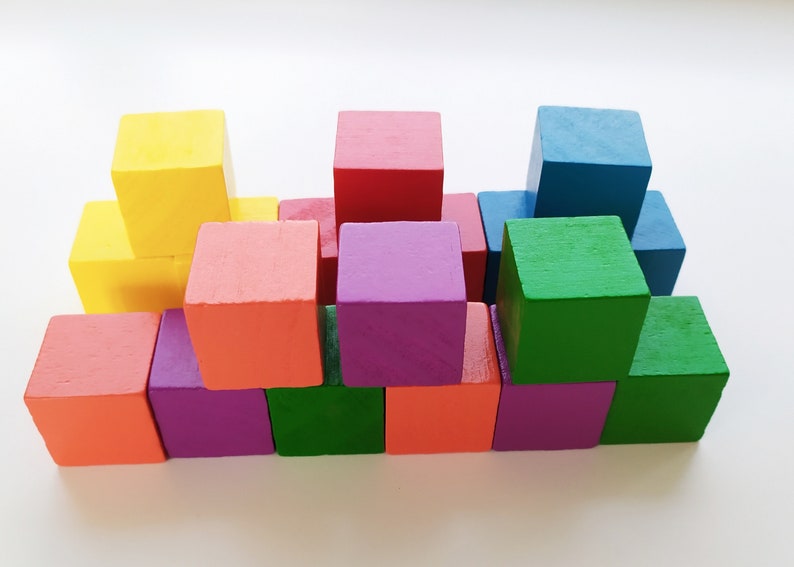 Waldorf Rainbow Cubes
Probably the least exciting toy, but it's extremely valuable in your child's development.
Used for stacking, sequencing or building, these little cubes will teach your child fine motor skills and hand-eye coordination.
Later on, he can use it with other Waldorf wooden toys, such as the Rainbow, to create more complicated activities and games.
---
Education Rainbow Pebbles
More suitable for older toddlers (3+), but not necessarily.
Young toddlers may use it for stacking and sorting. Whereas older kids can use it to recreate images using these loose parts.
---
Grimm's Wooden Rainbow
It's one of the most popular and loved open-ended toys on the market. I feel like everything exploded with this toy. Why? Because many parents decide to invest in this simple, yet complicated toy.
You can create tons and tons of things out of these colorful pieces of wood.
For diversity and complexity, there are several other parts or accessories that can be used with the Rainbow. I've listed a few within this article.
There's even an account on Instagram with challenges and ideas on how to play it.
---
Grimm's Four Elements Building Set
Very similar to the Wooden Rainbow, this particular set is great for building and stacking.
I find it so captivating, even for adults. Honestly, some of these toys are more fun for parents then for kids, especially if your kids aren't old enough.
This set is a combination of 4 different toys into one. Price-wise this is a bit cheaper than if you purchase the toys separately.
---
Agirlgle Wooden Large Building Blocks
Fun building blocks. I can guarantee that your toddler will find them very entertaining. We have a similar set to this one at home and my son loves them. He builds towers, shakes them or looks through them.
Even I find them interesting 🙂
---
Grimm's Large Set of Colored Boxes
These boxes are great for stacking, hiding little toys underneath them, learning colors and use them to build garages for little cars or tiny world pieces.
For sure your little one has other ideas too!
---
Pastel Rainbow Forest Set of Tree Figures
Use the tree figures alongside peg people to recreate landscapes or tiny villages.
You can also use them to teach your child colors, counting, and shapes. Or in the activity sheets, I created, find more info about them here.
---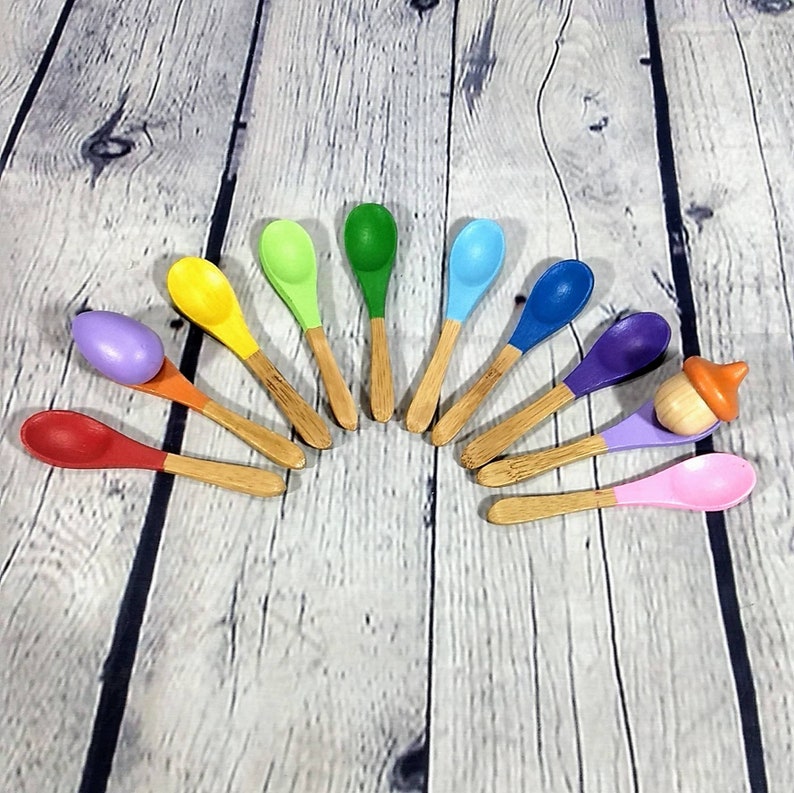 Colour Sorting Spoons
Look how cute they are! There are so so many activities with these little spoons.
Learning and sorting colors, transferring and pretend play are just a few examples.
---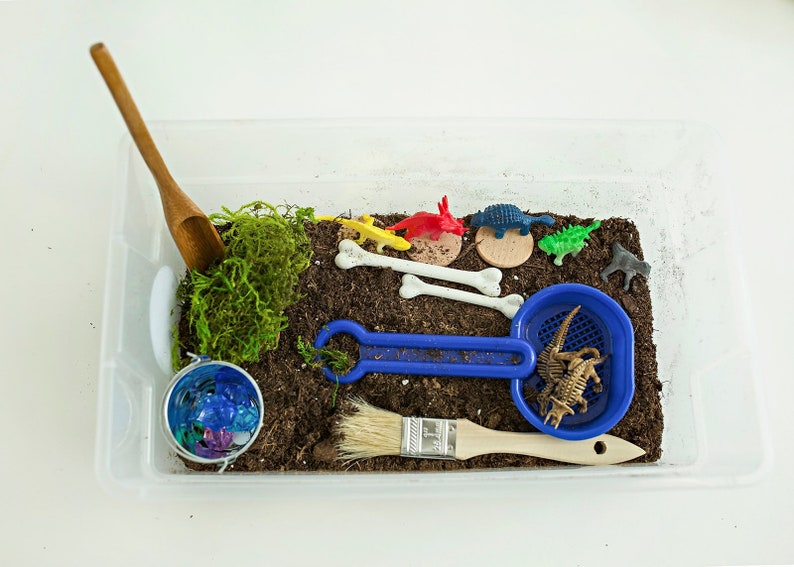 Dinosaurs Sensory Bin
I absolutely love discovery bins. It's a great opportunity for your child to learn, touch and feel new items.
You can easily create your own using things you already have in your home. Or you can just go ahead and purchase one of these sensory bins.
What's even cooler? They follow a certain theme.
---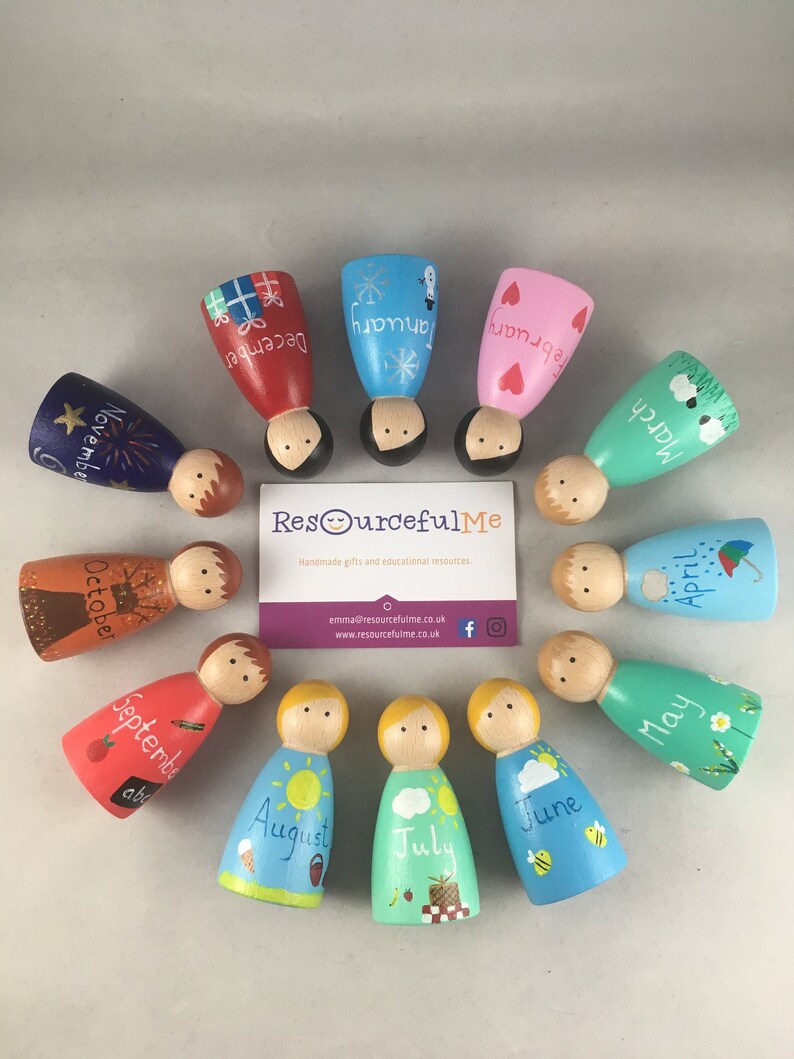 Months of the year pegs
I believe it's a great idea to learn anything, not just in the months of the year.
These can help your child learn more about numbers, days of the week, the alphabet, weather and lots more.
---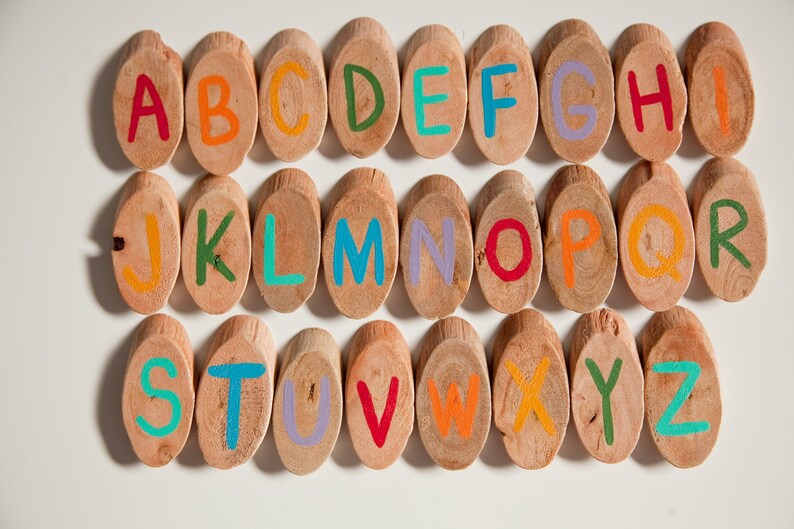 Wooden ABCs
This is another great example of ways to teach your child the alphabet.
---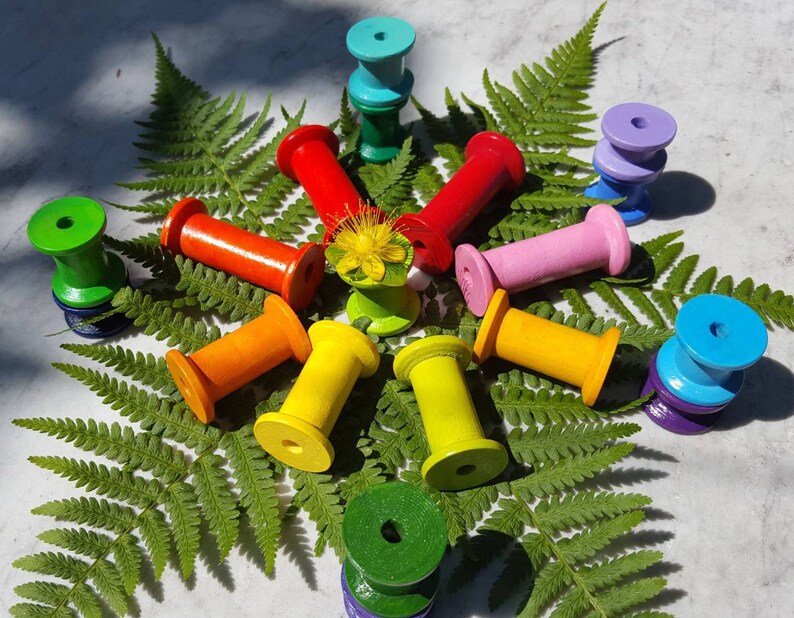 Rainbow Wooden Loose Parts Set
Loose parts are great for hand-eye coordination or for fine motor skills development.
This is just another cute set, that can be used for threading as well.
---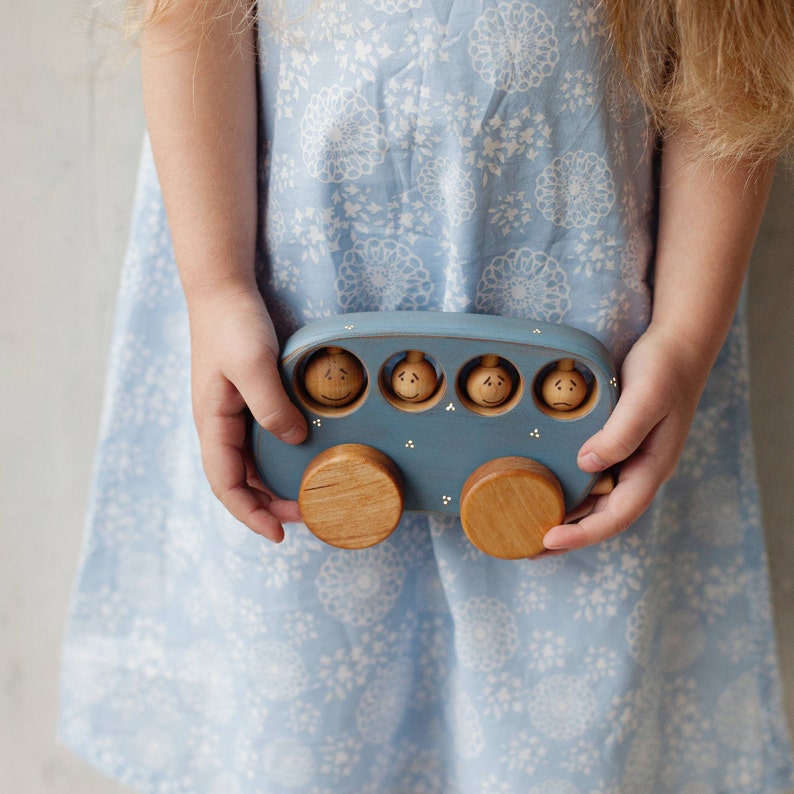 Wooden Toy Car
I stumbled upon this cute car while browsing for this article.
I loved the fact that it has little faces that will teach your toddler about emotions.
For sure any child will find it super fun.
---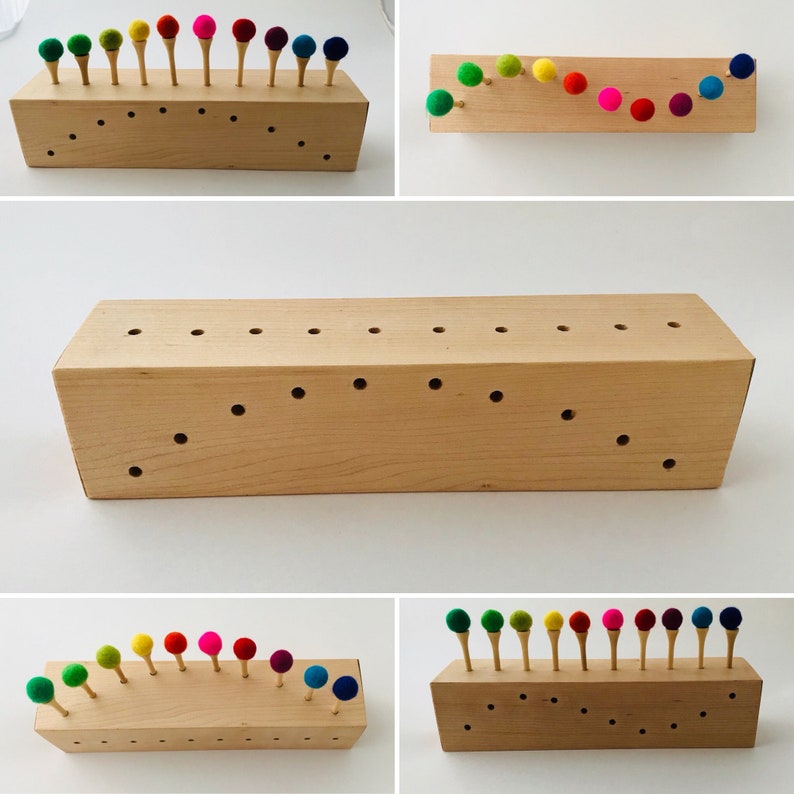 Block of Holes – fine motor activity
OK, this is one of those activities that you can easily recreate at home. But just in case you don't have the time nor the energy, you might love this one.
---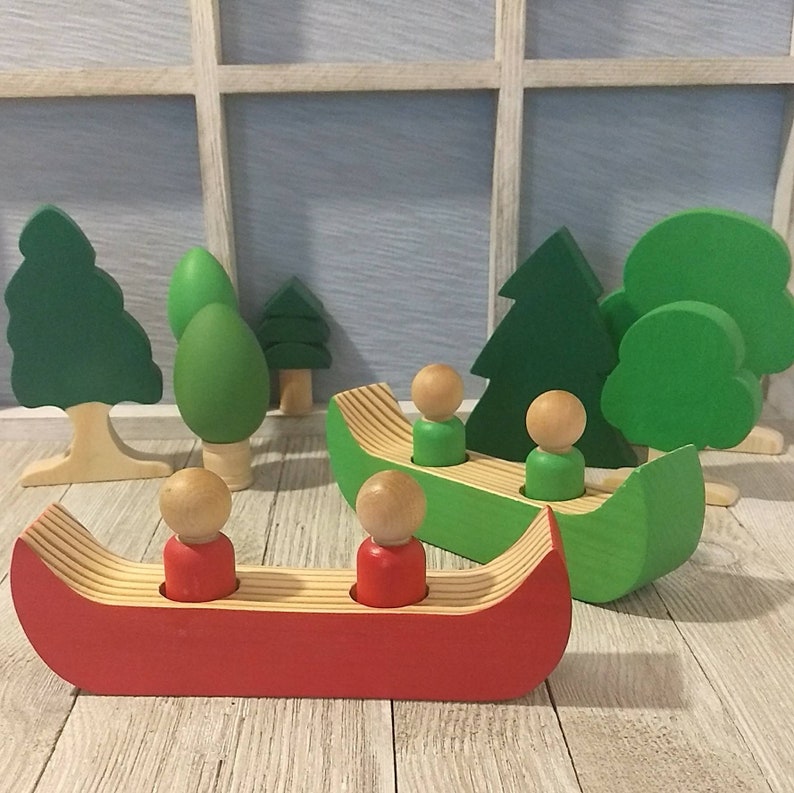 Wooden 2 Man Canoe
It looks simple, but I am sure your child will find it amazing.
Great for color sorting, fine motor skills or pretend play.
---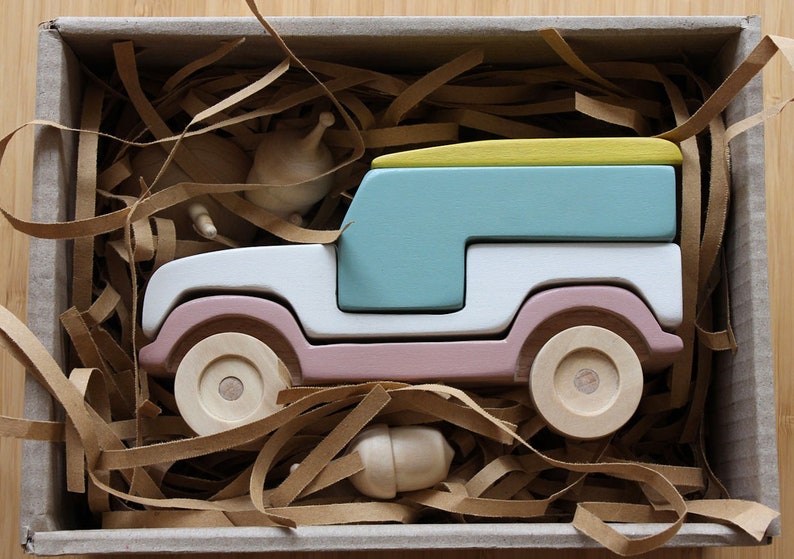 Stacking Car
I find this truck super cool – stackable. For sure any boy would love to play around with it.
---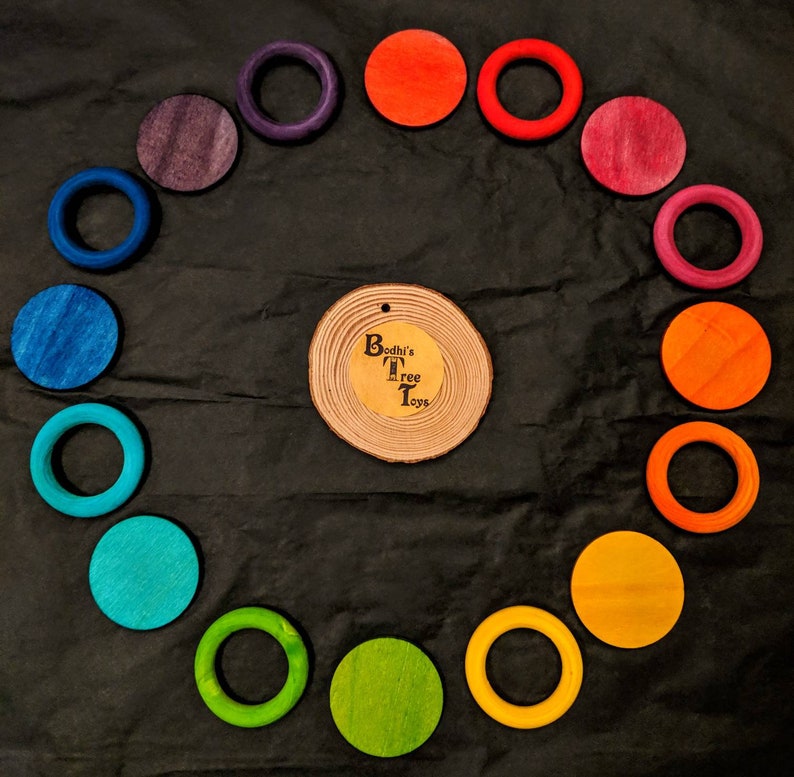 Rainbow Rings
The wooden rings are another item from the "loose parts" category. These will help your toddler work on their fine motor skills and hand-eye coordination.
Plus, they make a great accessory to the peg people. You can create tons and tons of activities.
---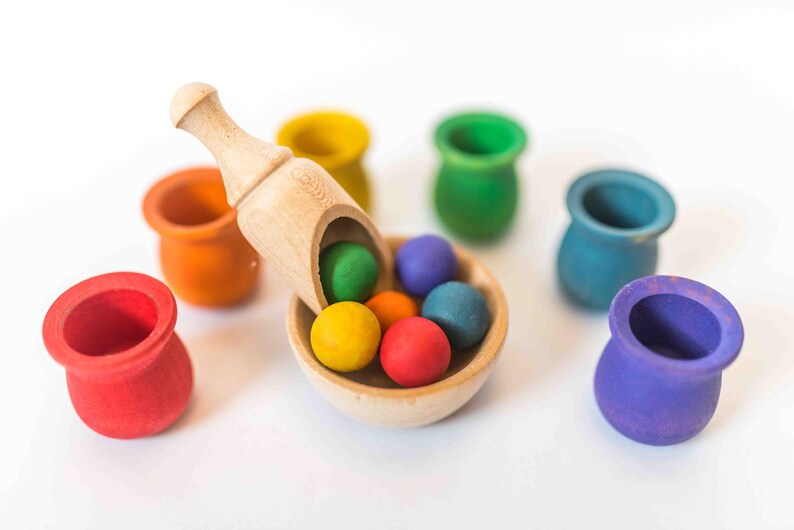 Rainbow Balls & Cups
Just as the rings mentioned above, great for coordination and motor skills.
Besides their versability and using them in different Montessori activities, these particular balls, and cups set are used for color sorting.
---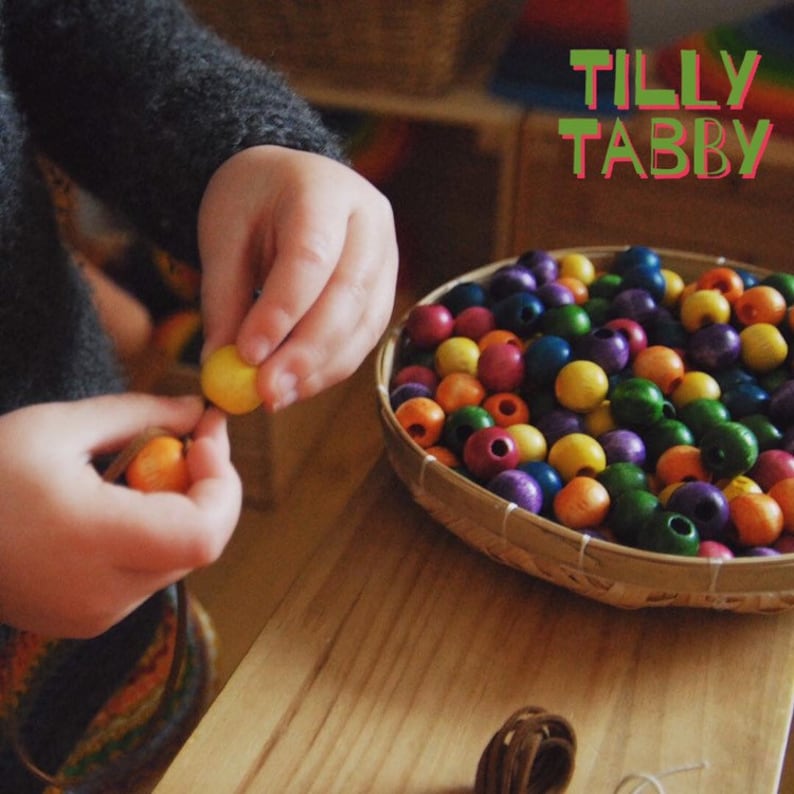 Threading Kit
These threading kits are a great way to boost your toddlers' fine motor skills and hand-eye coordination.
It'll help them with their grip, meaning that they'll hold the pen better.
---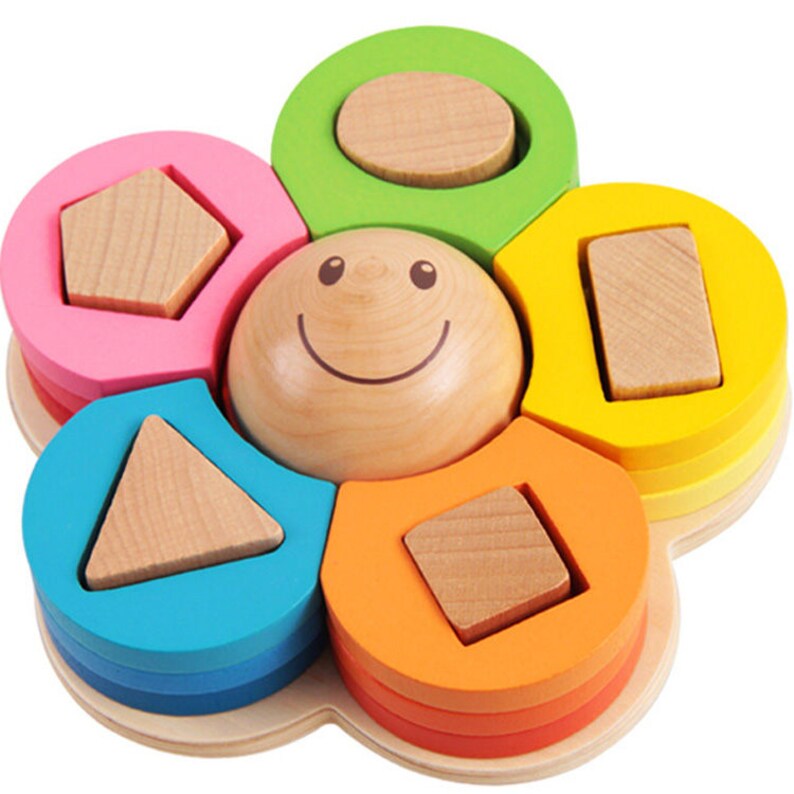 Shape Sorter Flower
Let your child learn about colors and shapes in a fun way.
This cute little flower will keep your toddler busy for a very long time.
---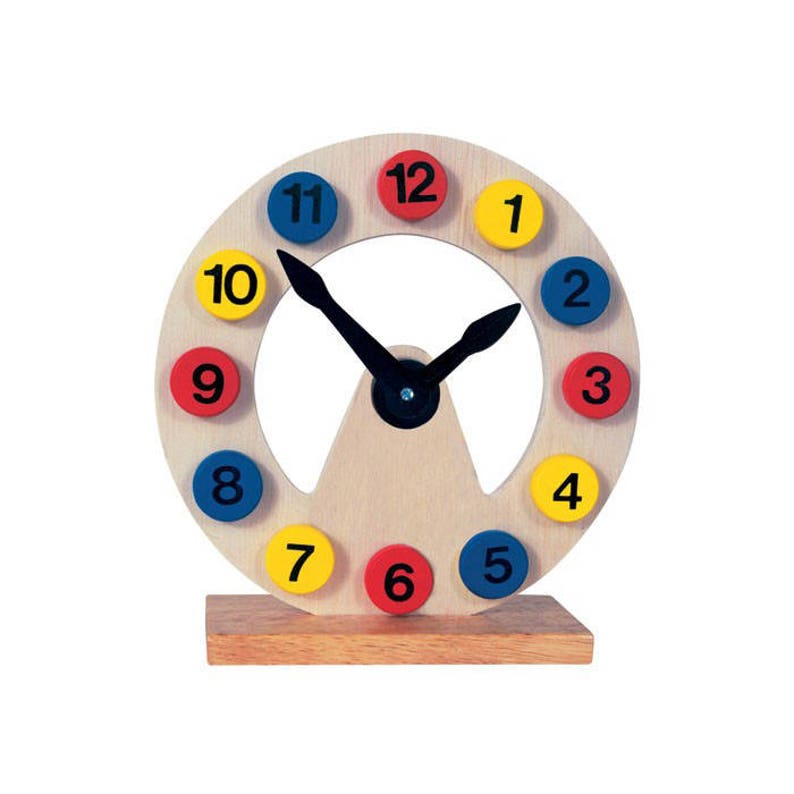 Wooden Watch
It's never too early to introduce a watch to your child.
They can learn numbers too.
Sometimes it's all you need from a toy – diversity.
---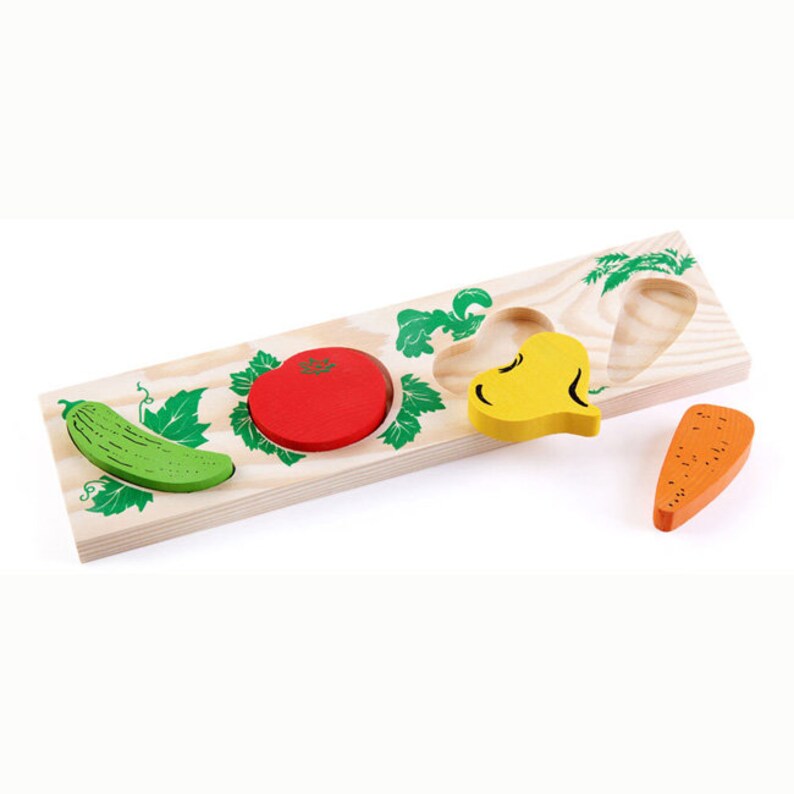 Wooden Vegetables
This little toy is a great opportunity for your toddler to see and learn more about vegetables.
To be honest with you I do prefer the magnetic ones (there are more in there), but this would do the trick too.
---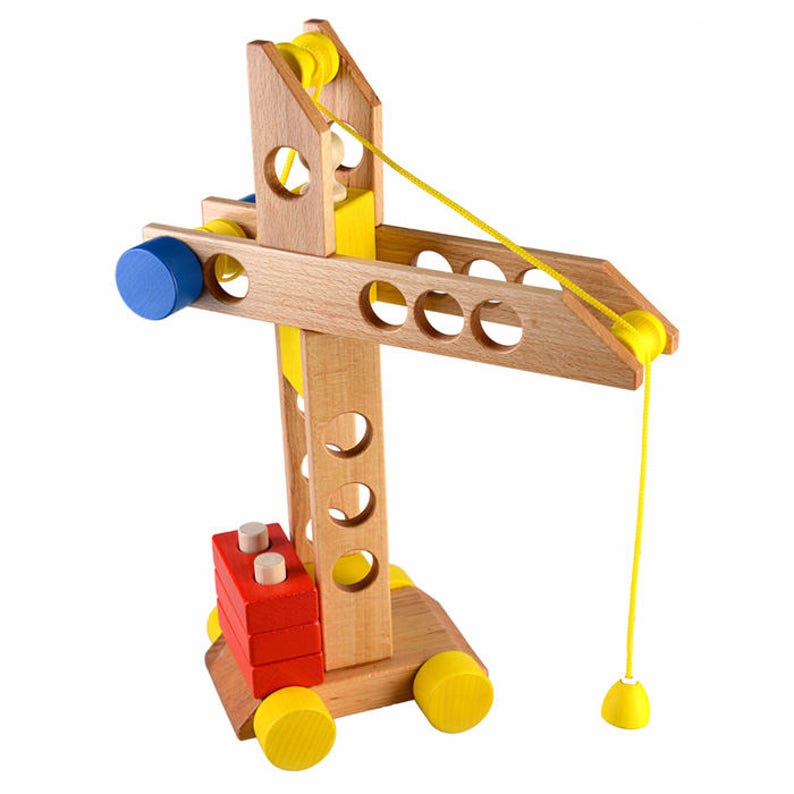 Lifting Crane
If you are looking for something unique for your toddler, this is it.
I've never seen this toy anywhere else!
For sure you will get your toddler's attention with it.
---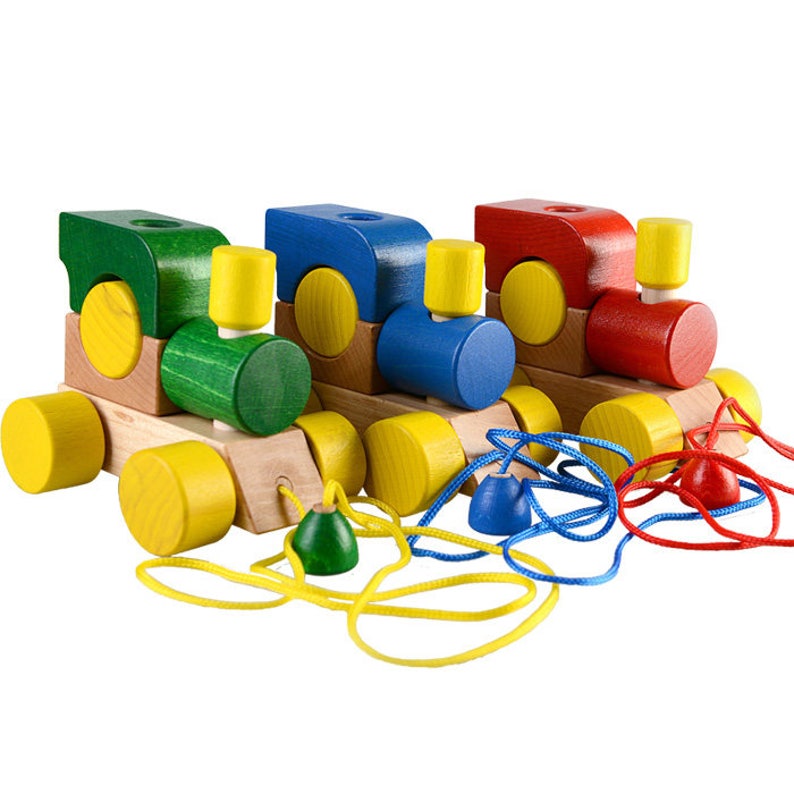 Locomotive on a string
Besides being a super useful toy for your child's development, it can be a wonderful shelf decoration too.
---
Final Note
That's it for now, these are all the open-ended toys recommendations. I'll add more as I go, so don't forget to save this article on Pinterest or bookmark it for future reference.
Don't forget that you can download my Activity Sheets for Toddlers & Preschoolers for FREE. Scroll to the bottom of the page for that (below).